Fragrance can enhance your living space, boost your mood, energize, or calm emotions; but did you know that some essential oils also have aphrodisiac properties? 
Fragrance has been used by many cultures both ancient and modern to increase intimacy, seduce, and bring on feelings of desire. 
Some say that Cleopatra would soak the sails of her ship with fragrance before she set off to sea, so the seductive fragrance would reach the shore before her arrival. 
Here are some essential oils that can help enhance that spark, just in time for Valentine's Day. 
Sandalwood
Its warm, earthy aroma is a favorite in setting the mood and increasing libido for men. Sandalwood may elevate the pulse and enhance relaxation.

Rose
The rose has always been a symbol of love. Whether sprinkling rose petals around a room to create a sensual environment or gifting a beautiful bouquet, its floral fragrance produces a calming effect that can promote intimacy and make people more responsive to touch. 
Jasmine
Jasmine scent has been known to increase feelings of confidence and boost your mood. The sweet, seductive aroma has been used as an aphrodisiac for both men and women.  In some countries, the jasmine flower is used at weddings and in the bedroom of newlyweds to enhance a romantic mood.

Patchouli
This warm, earthy aroma is  a relaxing yet arousing scent. Patchouli has been shown to increase libido in both men and women. Its popularity in the '60s has since been associated with natural pheromones, lust, and desire.

Cinnamon
Studies suggest the scent of cinnamon can increase sexual function in men. Its sweet, warming scent is thought to reduce drowsiness, relax tight muscles and improve blood supply to the erogenous zones in both men and women.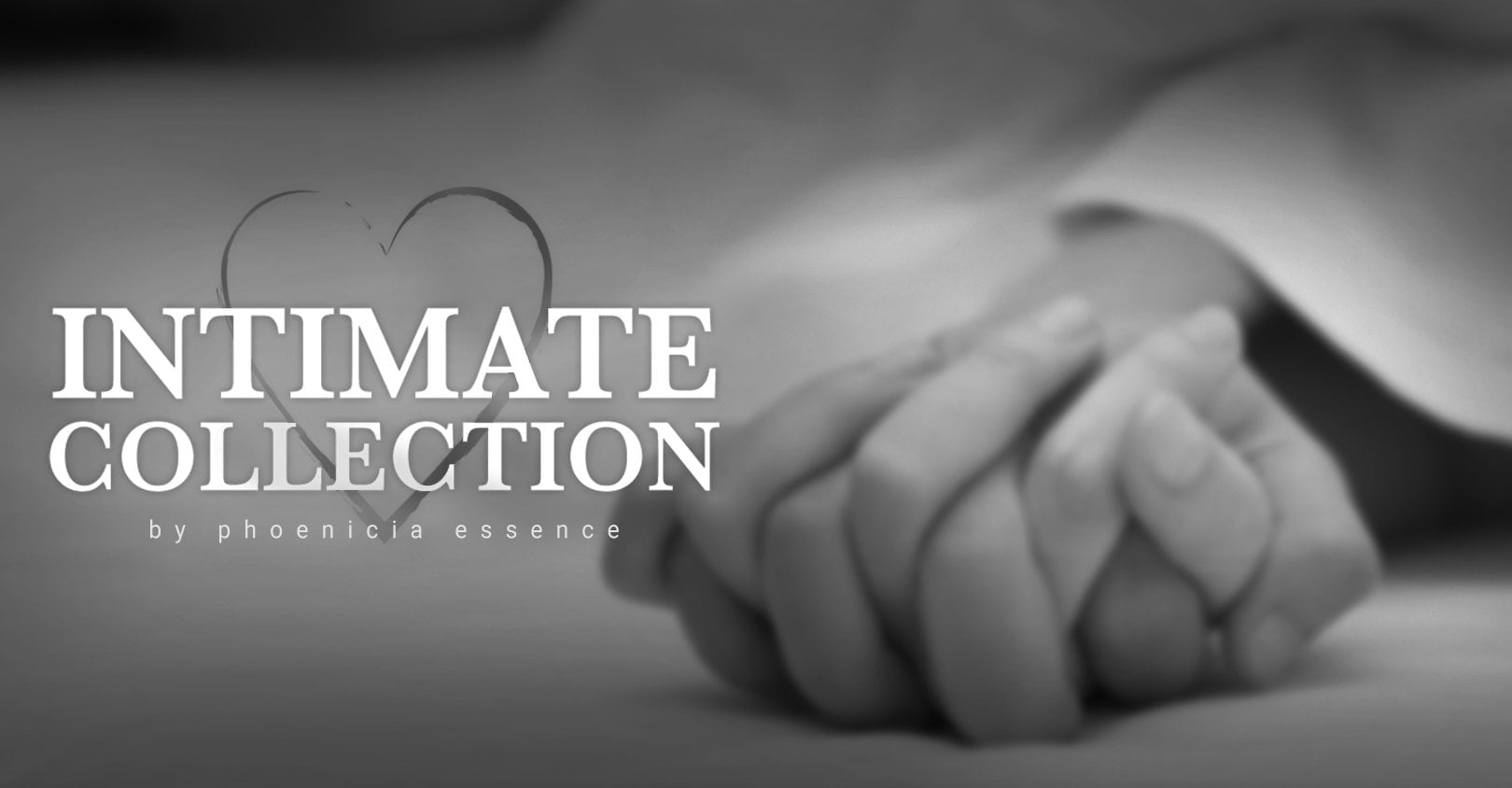 Our

 

Intimate Collection

 

is made up of beautiful fragrances, containing carefully blended essential oils with aphrodisiac properties to create a unique and enticing scent experience.
SANDALWOOD VANILLA
Try Phoenicia Essence  Sandalwood Vanilla, an invigorating blend of black coconut, jasmine, lily of the valley, sandalwood, caramel, vanilla, and patchouli.
SANTIAGO HUCKLEBERRY
Explore Phoenicia Essence  Santiago Huckleberry, a relaxing blend of huckleberry, plum, orange, jasmine, geranium, gardenia, amber, and musk.
TAG-HER PRESTIGE TYPE
Explore Phoenicia Essence Tag-Her Prestige Type, a luxurious blend of cinnamon, apricot kernel, orchid, jasmine, lily of the valley, vanilla, sandalwood, amber, musk, and patchouli.
Surprise your partner by diffusing these sexy oils and letting the aroma take you both away!
*Please note, we create our fragrances for diffusing purposes. We do not recommend using it on your skin or for topical purposes.
Make sure you check out Phoenicia Essence today for all of your high-end and luxurious fragrance needs.