The power of smell is extraordinary — and often underrated. It's one of the five senses many people take for granted. To put its power into perspective, think about newborn babies — they're able to recognize their mothers by the smell of their skin from up to two feet away.
Along with its physical capabilities, your sense of smell is linked to emotions. It's able to boost your mood and productivity, while also being used as a marketing persuasion tool. Because of this, companies are turning to a more contemporary method for business growth — scent marketing.
One of the best industries to incorporate the power of smell is multi-housing (or multifamily). As prospective tenants are touring your community, the right smell can provide a sense of comfort, joy, or relaxation — ultimately affecting their decision-making.
If you are looking for a more modern take on connecting with prospects, a scent marketing strategy can make all the difference in bringing in new residents.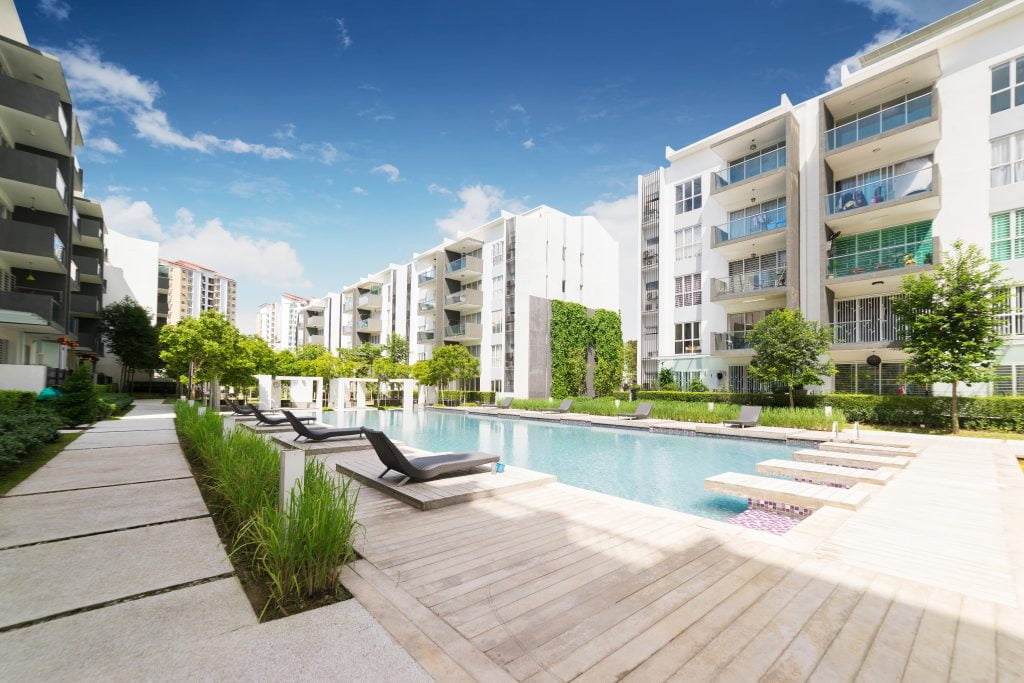 Here is a guide to scent marketing and how your multi-housing community can benefit:
The Method Behind a Scent Marketing Strategy
When considering the various types of marketing — from traditional to digital — why focus on smell? The main reason is simple: smell evokes emotion. A pleasant aroma makes people happier, and happier people are more likely to buy. Of course, there's more to it than that.
Here's a more in-depth look at scent marketing:
What Is Scent Branding?
Did you know you are 100 times more likely to remember something you smell than something you touch, hear, or see? The right smell makes the right first impression.
When prospects enter your business, what do they smell? Are they hit with a stale or musty aroma or the relaxing scent of lavender?
Scent branding involves creating a "signature scent" for your business. (A "scent logo," if you will.) For example, you can probably smell the word "Cinnabon." If you walk through any airport, the wafting aroma of baking cinnamon rolls is all you need to determine there's a Cinnabon nearby.
The same method can be applied to real estate. Think about your brand and the image you want to portray. Is your apartment community more suitable for the younger college crowd? Are you a senior living community looking to provide a more relaxed atmosphere?
Scent branding needs to be consistent with the overall image you're trying to present to prospects.
The Halo Effect
The perception of your multifamily community is based on more than just visuals. Why is that? It turns out, the answer lies in a phenomenon known as "the halo effect."
In short, the halo effect describes a person's cognitive bias toward something or someone based on a single trait. In terms of business, this means people are likely to perceive the value of your product or service based on other, unrelated traits or factors.
What does this mean for the multi-housing industry?
Let's say someone walks into the lobby of your apartment complex. If they are welcomed with a fresh, clean scent, it immediately alters their perception of the rest of your community. (If the lobby is this clean, surely the apartments and amenities must be this clean as well, right?)
In contrast, if someone walks into a model apartment and immediately smells pet stains or stale cigarette smoke, their perception of the remaining apartments is severely damaged.
Of course, smell is not the main indicator of your company's overall value — which makes the halo effect so fascinating. People can form an initial judgment about your business based on factors like scent alone, whether it's accurate or not. This is why it's necessary to harness a scent marketing strategy to sway prospect perceptions in the right direction.
Scent Marketing for Multi-Housing
Now that you're aware of scent marketing and branding's benefits, how can you implement it into the multi-housing industry? Here are a few tips:
Find the Right Scent for the Right Mood
How do you want people to feel when they visit your property? Are you aiming for calm and relaxed or happy and excited?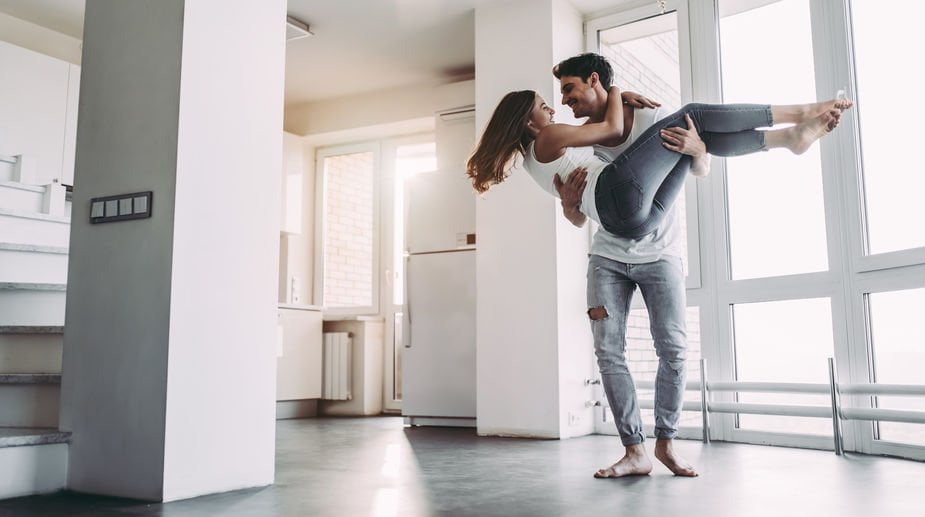 Certain scents can provoke certain feelings. These are some of the best scents to consider for your property:
Lavender: This is a calming scent that helps ease nerves and combat stress — the perfect combination for anyone nervous about renting a new place
Vanilla: Studies have shown that a whiff of vanilla bean is linked to elevated feelings of joy and relaxation
Citrus: The scent of orange or lemon is not only pleasant but also helps to boost energy and alertness, which is beneficial for making decisions about a new place to live
Cinnamon: This scent is known for improving concentration and attention span — a great option for model units
Use the Best Equipment
The best way to incorporate fragrances is through commercial scent diffusers. There are a variety of options, from mini diffusers for when power outlets are not available to lightweight dispensers that allow the scent to flow through vents. No matter the size of your property, there's a diffuser to fit.
In addition, diffusers can be used in bathrooms, gyms, clubhouses, and more. Aroma scent marketing should expand to every aspect of your multi-housing community, from the front door to the fitness center.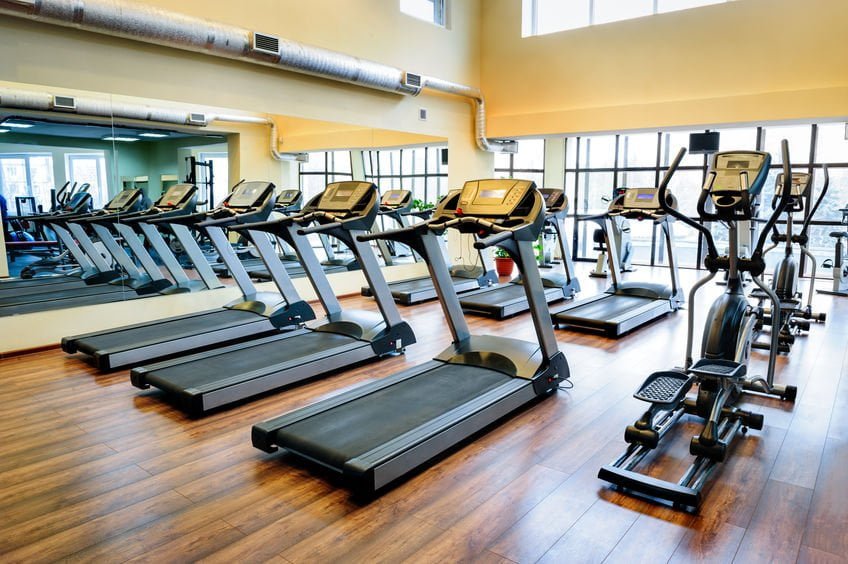 Get Them to Linger
One of the benefits of using fragrance for business is it encourages prospects to linger around the environment. If the scent makes them feel good, they'll want to stay longer — it's that simple.
When someone is taking a tour of a studio, condo, or apartment, the right smell can make them spend more time in it, increasing the likelihood that they will want to become a resident. Since smell has the ability to boost positivity, they are more likely to focus on the positive aspects of the unit vs. the negative.
Perhaps they aren't excited about the size of the walk-in closet, but if their mood is already elevated from the smell of vanilla, they might overlook it.
Harness the Power of Scent for Your Multi-Housing Community
Phoenicia Essence understands the incredible benefits of a scent marketing strategy, and our products will help you successfully implement it. The sense of smell helps influence your prospect's mood, persuading them to consider your property over competitors.
From high-rise apartments to intimate studios, scent marketing and branding are key factors in converting prospects into residents. Our collection of fragrances and commercial diffusers offers various options to fit your needs.
Are you ready to enhance your multi-housing community with scent marketing? Learn more about our fragrance and diffusion options and see how we can help you find the perfect scent for your location.