When you enter a healthcare facility, are you greeted with a crisp, clean fragrance in the air, or are you struck by the smell of cleaning supplies or other malodors? The healthcare industry has recognized that a patient's or guest's first impressions of a business reflects on their overall perception and memory of the service.
Is the facility clean?
Does it promote personal wellness?
Will the quality of service live up to the patient's standards?
The First Smell Will Affect Your Entire Experience
How many people remember the smell of a hospital? It seems to be ingrained in our DNA, often followed by less than positive memories. Smell is the one sense that can catapult us back to certain times in our lives and can set the stage for negative experiences.
Creating odor control and cleaning products for hospitals, medical centers, doctor offices, long-term living facilities, and rehabilitation centers has always been a challenge. Malodors can negatively impact a facility's reputation, diminishing customer satisfaction scores, and repeat visits.
Doug Green, regional director of environmental services at Mercy Hospital in Springfield, Missouri, states, "If [a visitor] walks in the front door and smells something unpleasant, that sets the tone for their experience. When you smell an odor, you start to question everything else. It's all about perception."
Why Hospitals Need Ambient Scenting
Cleanliness is a vitally important factor when indicating the quality of a hospital and the overall experience that patients have. Phoenicia Essence understands that proper environmental scenting and odor-management provides numerous benefits, including:
Stress reduction
Pain reduction
Malodor mediation
Encouragement of better diagnostic testing
More energetic and motivated medical staff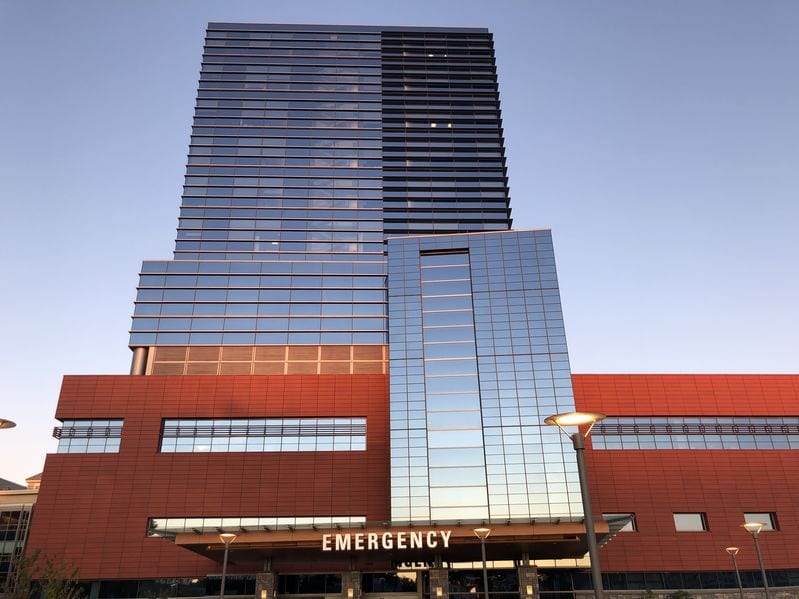 It's not just hospitals that benefit from ambient-scenting and odor-control. Additional facilities listed below have seen marked improvements and benefits from such treatment.
Birth Centers
Blood Banks
Clinics and Medical Offices
Dentist Offices
Dialysis Centers
Family Practices
Hospices
Mental Health and Addiction Treatment Centers
Outpatient Surgical Facilities
Background
Numerous scientific studies have examined the effects of pleasant scents in medical facilities. One study utilized the smell of vanilla while patients were undergoing MRI scans for cancer. The study reported that patients experienced 63% less anxiety during the procedure compared to those who did were not provided with the scent.
An article in the Journal of Marketing Development and Competitiveness featured a study regarding a pediatric hospital ward. When a stimulating scent was introduced to the area, children reported that more than half of the amount of pain they suffered had been reduced. Many also reported that the scent also made them feel as if they were not in a hospital. Studies are finding that pleasant scents add to the perceived levels of both good health and mood.
Usage in Healthcare Facilities
Vanderbilt University's Medical Center in Nashville, Tennessee, has been experimenting with certain scent applications – in particular, vanilla and lavender. They report that patients were visibly calmer and in better spirits when these fragrances were introduced.
According to Teresa Surges, a nurse who is also the project co-leader, "The goal of the ER's Wellness Committee was to create a healthier environment with increased energy and decreased stress for emergency room staff and to minimize the foul odors throughout the department. We wanted essential oils that would help decrease stress and increase energy."
What Types of Fragrances Work?
A hospital in the city of Celebration, Florida, introduced vanilla in their MRI facilities. They experienced a significant decrease in sedation for claustrophobia and tension. As well, they experienced a 50% decrease in cancellations. Calming scents relieve patient stress brought on by several factors, including pre-surgery anxiety, dental procedures, and in blood clinics.
A hospital in North Shore, Miami, has begun scenting its main lobby area while the Lennar Foundation Medical Center at the University of Miami has begun scenting their waiting area.
Gissette Onorato, Executive Director for Human Experience, LFMC says, "…we still had one important piece to the puzzle missing: how do we stimulate the senses of both our caregivers and our guests? Natural light, calming cool colors, and refreshment options were already in place. The next logical step was incorporating a sense of calming as well. We have been able to offer a spa-like ambiance, reducing stress and anxiety."
Phoenicia Essence can help medical facilities by providing neutralizing scents, beneficial to the malodorous problems experienced in wound care, geriatric, and oncology wards. As well, being beneficial to gastro sectors and dental surgery facilities.
However, we do find it inappropriate with patients receiving chemotherapy because of the heightened sense of smell – with any odor adding to their discomfort.
Solutions
We have been the leading curators of the most effective commercial grade ambient air-care systems and odor control products available. Utilizing the latest air care technology, Arizona Air-Scent provides scenting solutions for all types of commercial spaces, regardless of size.
We offer:
HVAC systems that are durable and long-lasting
State-of-the-art and energy-efficient diffusion systems
Aroma enhancement offerings that use the highest quality ingredients that meet every RIFM, IFRA, ISSA, NPA, and Oregon Tilth quality standard
The inclusion of a neutralizing, colorless additive called Metazene, which attacks malodors and destroys them at a molecular level. By bonding with the heavier, malodorous molecules and changing the electron patterns in them, it causes the odors to evaporate because of low vapor pressure. We've found this powerful malodor eliminator ideal for use in hospitals and all types of medical care settings.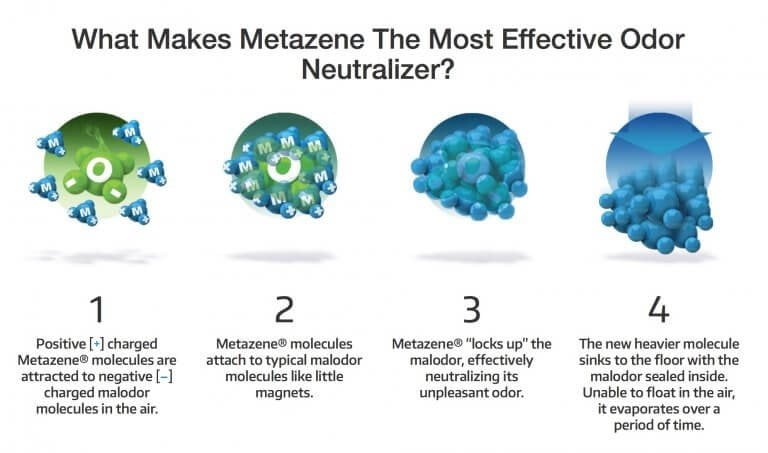 For doctors, nurses, technicians, and other staff, the odors of a hospital are a huge part of their day-to-day lives. Phoenicia Essence products can help alleviate them and positively alter hospital and healthcare facility experiences for both patients and staff.
Phoenicia Essence has helped numerous healthcare businesses create positive overall experiences by creating an environment that smells clean and is inviting and soothing. By examining the ambient fragrance needs of hospitals and exploring some current usages in healthcare facilities, we can provide an overview of the commercial-grade air care systems available. 
If you're a healthcare professional or administrator interested in raising the air-quality for your organization, learn more about our fragrance and diffusion options.